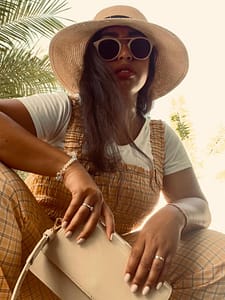 Hi there! As a teacher of Social Work and Bollywood Dance I am in constant contact with people. I take these valuable impressions and experiences with me in my passion for travelling, discovering hotspots and new products. Turning this into refined and unique content is my perfectly crafted recipe for top notch content.
I work with international clients all over the world and I am based in The Netherlands. Send a e-mail to [email protected] so that we can discuss more about a potential deal together! Take a look at my portfolio.
S P E C I A L I T Y

Travel | food | lifestyle | spirituality | beauty
UGC: 'User Generated Content'.